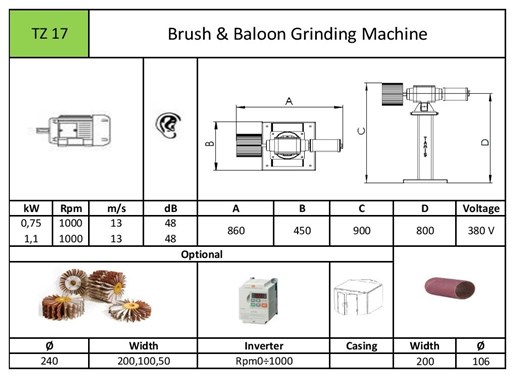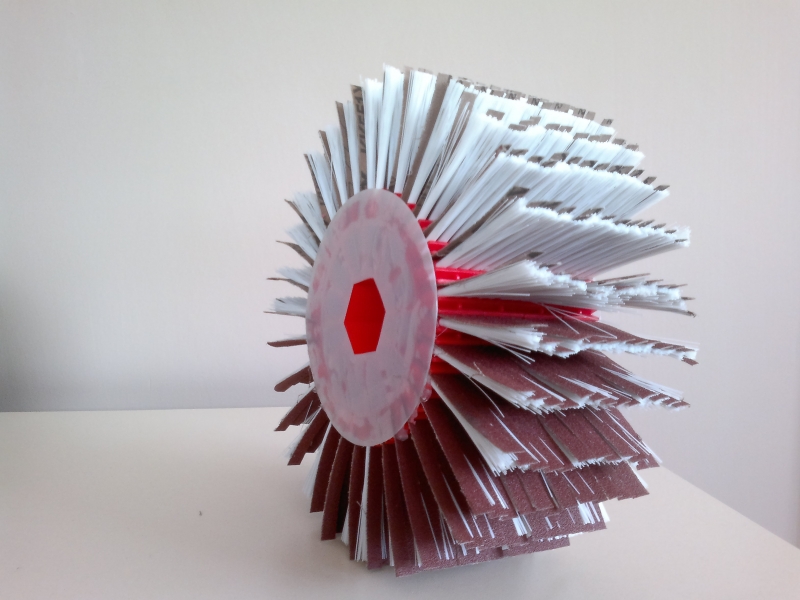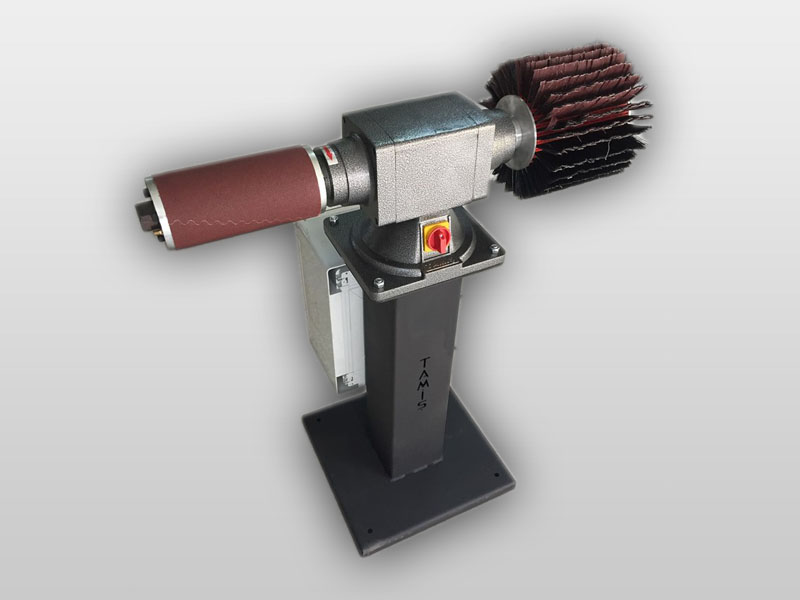 TZ17 - Technical Specifications
| | |
| --- | --- |
| Width | 860 mm |
| Height | 900 mm |
| Depth | 450 mm |
| Brush Sander Dia | Ø240 mm |
| Brush Sander Wigth | 200, 100, 50 mm |
| Brush Sander Dia | Ø106 mm |
| Balloon Sander Width | 200 mm |
| Moto Power | 1,5 kW |
| Motor Speed | 1000 - 1500 RPM(Opsiyonel) |
| Voltage | 380 V |
Optional
| | |
| --- | --- |
| Inverter (Speed Controller) | RPM%15000 |
| Safety Cover | Var |
TZ 17 | Brush & Balloon Sanding Machine consists of a brush sander and a balloon sander unit. It allows you to process wood and derivative materials easily and with fine workmanship by working at low speed.
Brush Unit
A brush sander is often used when manufacturing flat or profiled wooden parts such as instruments, cabinet doors, moldings and flat panel doors.The flexible sanding feature provides successful results even on the most difficult surfaces, and the low speed operation does not cause distortion of the workpiece.TZ 17 is suitable for use in any woodworking shop. It provides the user with faster output, less job repetition and greater product consistency.
TZ 17 is available in different diameters and widths to meet your needs in all your surface finishing processes.
Balloon Sanding Unit
Balloon sander, which is frequently used in the sectors where wood and its derivatives are processed, helps you to obtain a better surface by providing flexibility in the part to be machined. At the same time, balloon sander prevents situations such as damage to the workpiece by taking the shape of the workpiece in the area where the workpiece is pressed.
Additions and subtractions can be made in the design according to customer request - many changes can be made.
Optionally, inverter (speed control device) can be added. Within the scope of work safety, protection clothing can be made to prevent clothing etc. from getting caught in rotating parts.
Tamiş Makine helps you reach the ideal finish and brightness without sacrificing quality for cost with its customized production.
Applications :
Wood sanding
Primer Sanding
Wood polishing etc.
Areas of Use
It takes its place in almost every manufacturing sector, from large manufacturing factories to small manufacturing factories that make machining such as sanding and deburring of wooden surfaces in sectors such as furniture and decoration manufacturing.
FAQ Brush & Baloon Grinding Machine - TZ17
You can order by sending an e-mail to info@tamismakine.com or sales@tamismakine.com or by contacting us at +90 232 223 782 56.
Yes, only the working area of our machine is open. Optionally, security cladding can be made.
Yes, Tamiş provides spare parts for machinery; our company prioritizes customer satisfaction and provides technical support to our