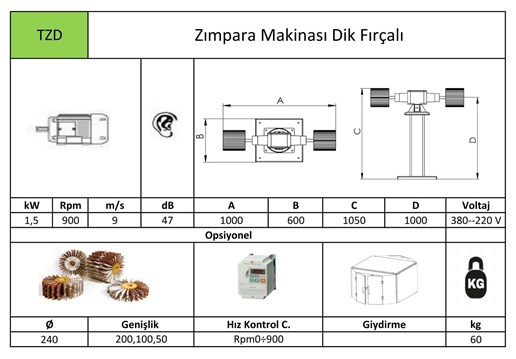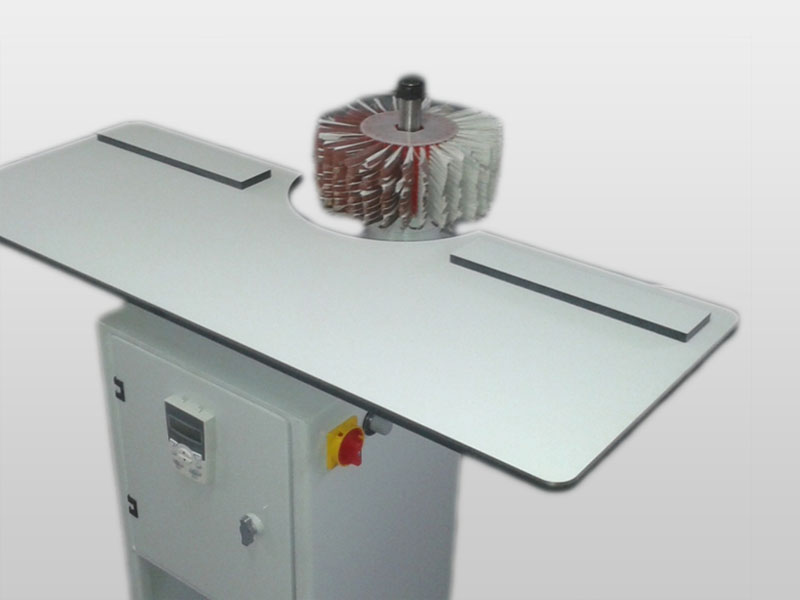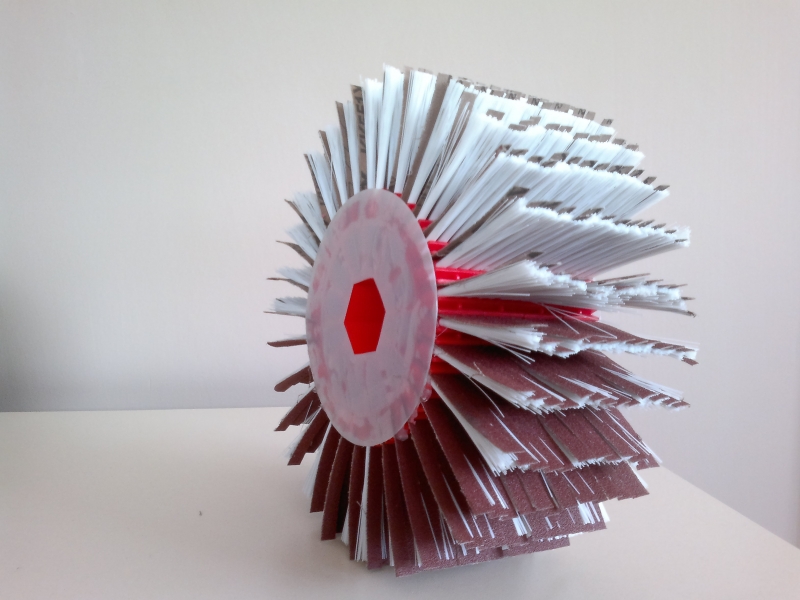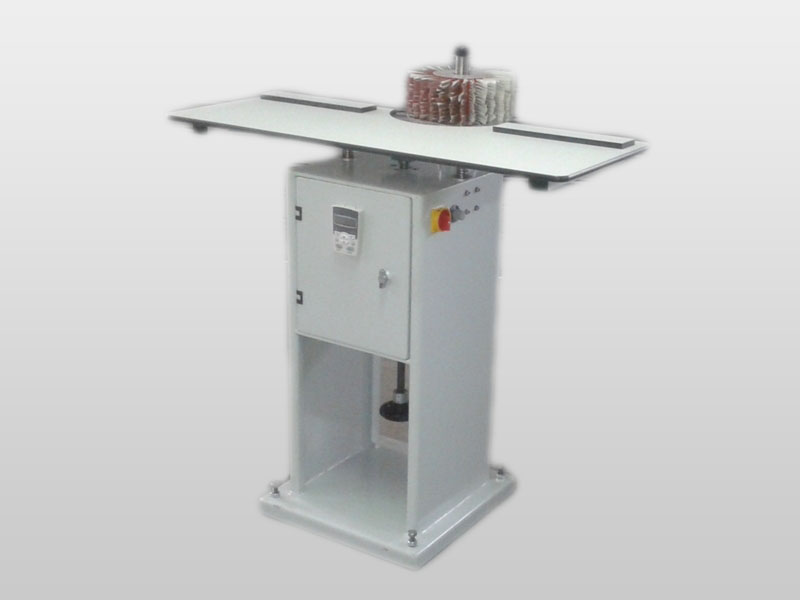 TZD

Vertical Brush Sander Technical Specifications
| | | |
| --- | --- | --- |
| Width | | 540 mm |
| Height | : | 1100 mm |
| Depth | : | 420 mm |
| Disc Sander Dia | : | Ø300-400 mm(optional) |
| Motor Power | : | 1.5 kW |
| Motor Speed | : | 1500 PRM |
| Voltage | : | 380 V |
| Cutting Speed | : | 23-31 m/s |
Optional
| | | |
| --- | --- | --- |
| Inverter (Speed Controller) | | RPM%1500 |
| Safety Cover | : | Available |
The difference of this machine from other brush sanders is that it is placed upright on a stand that can be adjusted up and down. With this adjustable stand, the surface area of the desired width can be sanded. The abrasive is used for a longer time thanks to the back and forth adjustable rest system. Doors, wood, furniture, decorative products can be easily processed on the stand, which has a carrying capacity according to a certain weight.
When manufacturing flat or profiled wooden parts such as instruments, cabinet doors, moldings and flat panel doors, brush sanders are generally used. Thanks to its flexible sanding feature, it achieves successful results even on the most difficult surfaces, its low speed operation does not cause distortions in the workpiece. It provides the user with faster output, less work repetition and more product consistency.
Applications:
Wood sanding
Primer Sanding
Wood polishing etc.
Areas of Use
It takes its place in almost every manufacturing sector from large workshops to small workshops that make machining such as sanding and deburring of wooden surfaces in sectors such as furniture, decoration manufacturing.
FAQ Vertical Brush Sander | TZD
You can order by sending an e-mail to info@tamismakine.com or sales@tamismakine.com or by contacting us at +90 232 223 782 56.
Yes, only the working area of our machine is open. Optionally, security cladding can be made.
Yes, Tamiş machine provides spare parts; our company, which prioritizes customer satisfaction, provides technical support to the customer before and after sales.