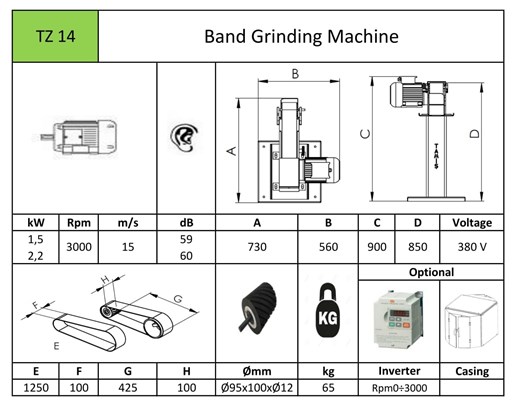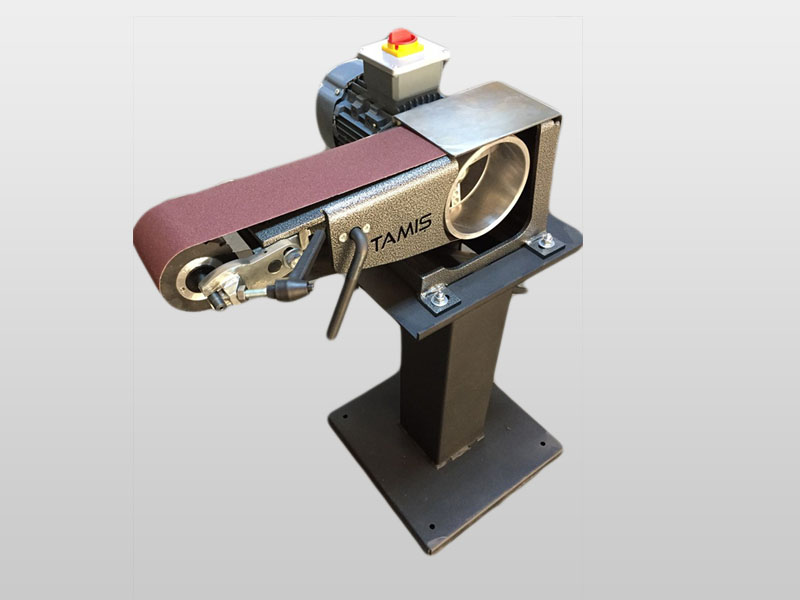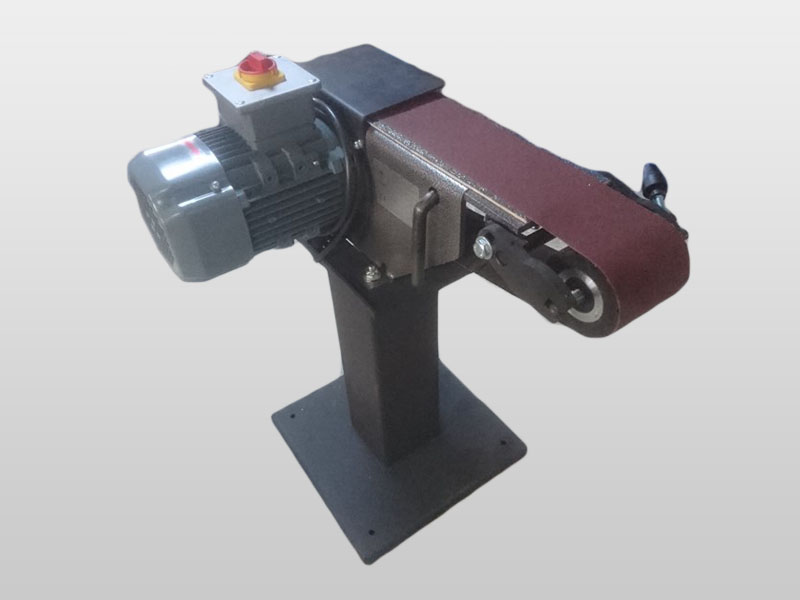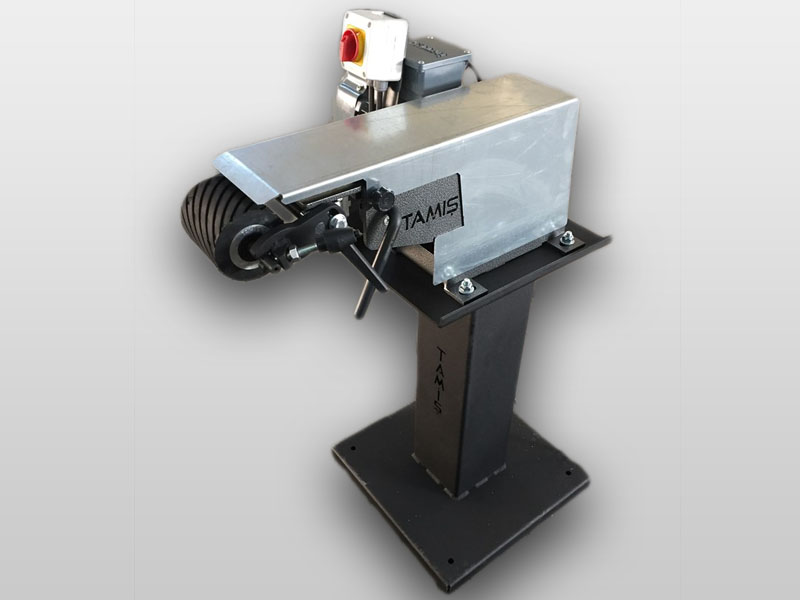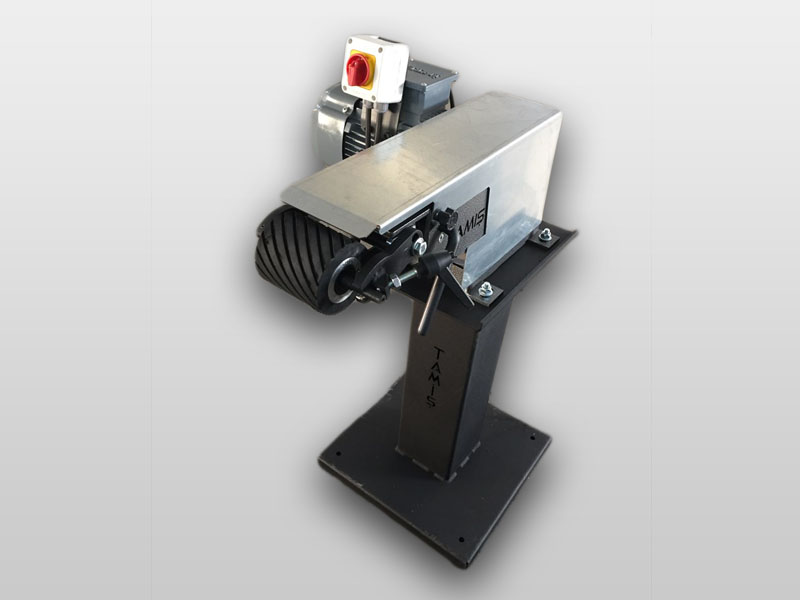 Technicial Specifications
Width
:
730 mm
Height
:
900 mm
Depth
:
560 mm
Sanding Band Size
:
1250x100 mm
Motor Power
:
2 HP
Motor Speed
:
3000 RPM
Voltage
:
380 V
Weight
:
65 KG
Pulley Diameter
:

Ø

95x100xØ12 mm
Optional
| | | |
| --- | --- | --- |
| Inverter (Speed Controller) | : | 0/3000RPM |
| Safety Cover | : | |
Band Grinding Machine - TZ14
It is a belt-shaped machine with a single belt sanding unit and a pull-resistant long strip abrasive attached to the pulleys. The band grinding machine provides multi-axis processing in the sanding, deburring and surface finishing operations of irregularly shaped, curved and profiled elements.
In belt sanding machines, the longer the belt, the longer the working life, thus minimizing the wear of the sander and prolonging the working life is aimed. Thanks to the special rack and pinion system, stretching and adjustment are easy. The interchangeability of the sandpapers allows the processing of materials from different materials.
Thanks to the movable fork on the pulley, the pulley can be adjusted at desired angles, thanks to the opening formed here, flexibility is provided in the sanding band and processing area.
Its designs are ergonomic and user-friendly. Thanks to these designs, it allows you to easily perform your operations by consuming minimum physical effort. Within the scope of Occupational Safety, areas outside the working area can be covered with protection.
Band Grinding Machine Usage Areas
In sectors such as casting, aerospace, shock absorber, furniture, decoration manufacturing, sanding of metal and wooden surfaces, deburring, piping, metal cutting, metal cleaning and polishing, wood sanding, wood and knife sharpening, blacksmithing, repairing, etc. It takes its place in almost every manufacturing sector, from big factories to smaller.