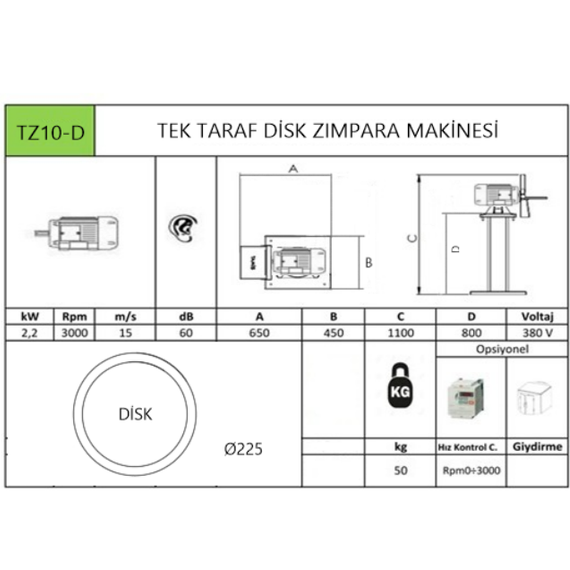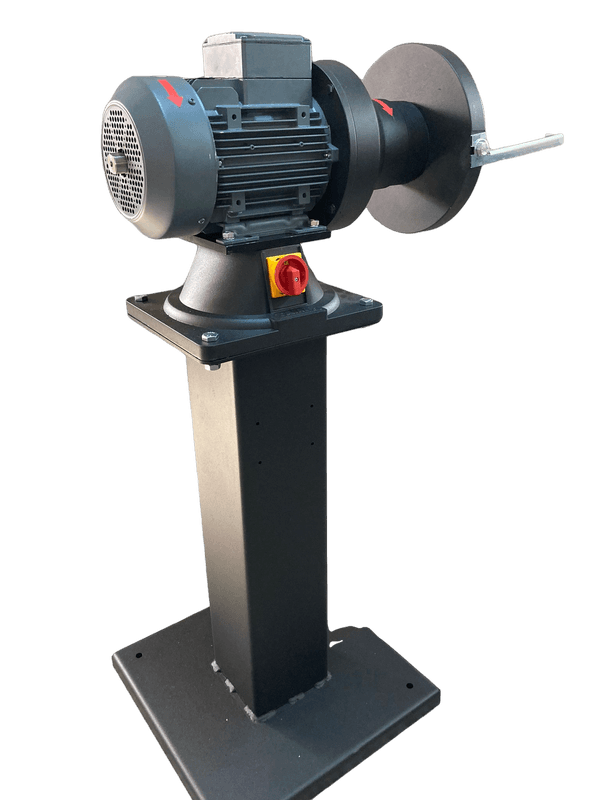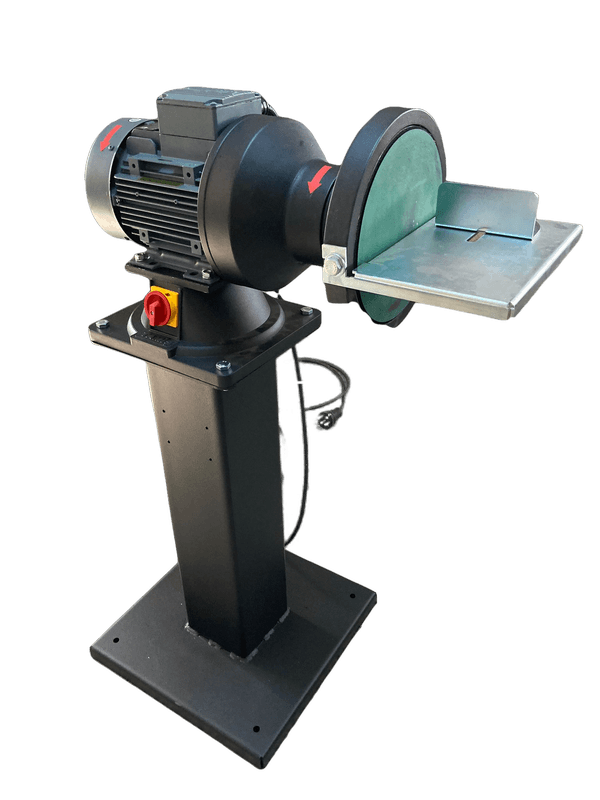 Technicial Specifications
| | | |
| --- | --- | --- |
| Width | : | 700 mm |
| Height | : | 1100 mm |
| Depth | : | 450 mm |
| Grinding Disc Dia. | : | 230 mm |
| Motor Power | : | 2.2 kW |
| Motor Speed | : | 3000 RPM |
| Voltage | : | 380 V |
| Weight | : | 47 kg |
| Cutting Speed | : | 18-36 m/s |
| Frequency | : | 50 HZ |
Optional
| | | |
| --- | --- | --- |
| Inverter (Speed Controller) | : | 0%3000 PRM |
| Safety Cover | : | Available |
One Side Disc Grinding Machine TZ10-D | Tamis Machinery
The TZ10-D consists of a single disc sanding unit. The operations to be performed on the disc unit are carried out with the abrasive disc attached directly to the disc. Since the disc sander has a large circular surface, it provides a wide working area. For high precision squaring or straightening operations, it is suitable for corner breaking, deburring, or graduated machining (30, 45, 90) as desired thanks to the angle adjustable stop. Flat and vertical operations are easily performed on the disc sanding unit supported by a table.
The interchangeability of the abrasives allows the processing of materials from different materials.
Its designs are ergonomic and user-friendly. Thanks to its powerful engine, operations that require pressure and force are easily performed. These designs allow you to easily perform your operations with minimal physical effort.
Usage Areas
In sectors such as casting, aerospace, shock absorber, furniture, decoration manufacturing, sanding of metal and wooden surfaces, deburring, piping, metal cutting, metal cleaning and polishing, wood sanding, wood and knife sharpening, blacksmithing, repairing, etc. It takes its place in almost every manufacturing sector, from big factories to smaller.
FAQ One Side Disc Grinding Machine TZ10-D
You can order by sending an e-mail to info@tamismakine.com or sales@tamismakine.com or by contacting us at +90 232 223 782 56.
Yes, only the working area of ​​our machine is open. Optional safety dressing is available.